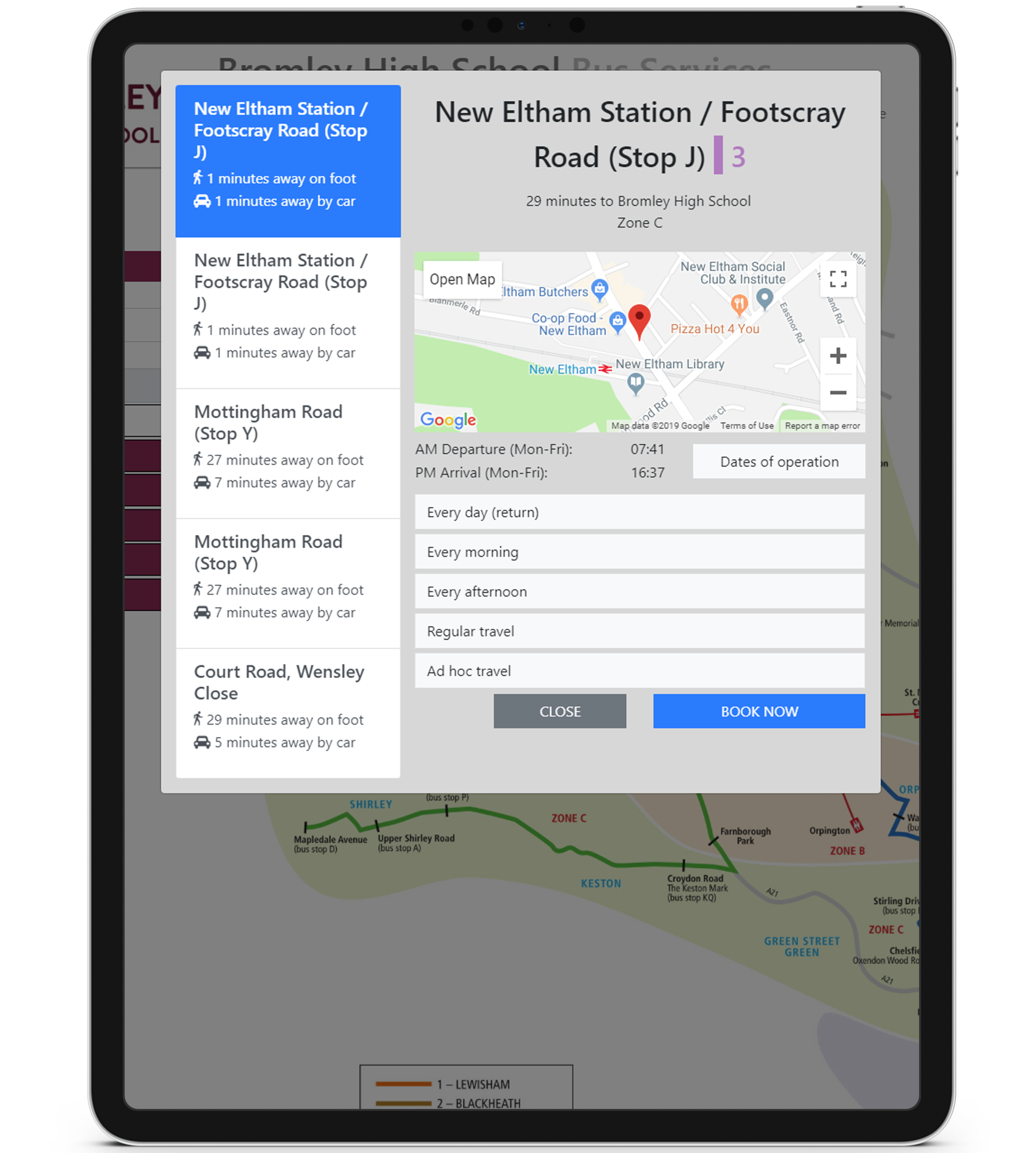 Our school transport solutions start working for you before a student has decided to use your transport services - and sometimes before the student has even decided to come to your school. We create a bespoke transport website for your school, promoting each route individually and providing parents with the key information about your bus, coach and minibus services.
This includes essential details (routes, times and fares) and also geographical information via interactive Google maps. These show parents the precise location of each bus stop, cross-referenced to the NaPTAN database for official bus stops and identified using longitudes and latitudes for other stopping locations. The detail is even sufficient for parents to see which side of the road their child needs to wait on to catch the bus - information they'll only need once, but vital information nonetheless because it removes a little bit of stress and uncertainty from the first day at school.
Parents can also search using their postcode and identify their closest bus stops, including those which are within driving distance but not walking distance. This helps to demystify the process of planning the journey to school, and it also demonstrates to a prospective family how easy it would be for their child to get to and from your school on a daily basis.
Our journey planning system integrates seamlessly with our paperless booking system, designed to eliminate the hassle and inconvenience of manually processing transport booking requests.